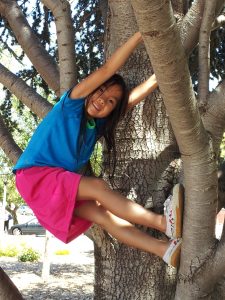 The Doors of Perception: Why Americans Will Believe Almost Anything
.
.
Vaccination Is Not Immunization: The War On Children – 2017 – vaccine manual for parents
Doctors Who (May) Sign Vaccine Exemptions
.
Timeless Nuggets from Past Newsletters
.
Chiropractic Aloft – Patient favorite
Chiropractic: Spare Us the Philosophy – Just the Science Please
The Chiropractic Position On Vaccines
.
Journey to the Center of Your Colon
Expel: 100% natural colon detox supplement
Flora – The Forgotten Component of Detox
Allergies: The Threshold of Reactivity
Genetically Modified Foods: a Short Introduction
Hydration & Dehydration: Two Litres a Day
Sugar: The Sweet Thief of Life
Natural Whole Food Vitamins: Ascorbic Acid Is Not Vitamin C
Chelation of Chemtrails and Vaccines: Your Only Option?
.
To the Cancer Patient: Natural Cures vs Traditional – New Updated!
.
Common Core: Making Sure Your Kid Is Dumber Than You . . – New!
Pediatricians, Brain Fats, Formula, and Raw Milk
New Agendas in American Dentistry
Every Woman Needs To Read This Chapter Now
Vaccine Exemption Letter to Colleges and Universities – New!

Hospital Form for Vaccine Exemption

Parents of Unvaccinated Children
Human Papilloma Virus: The First Cancer Vaccine
Vaccines and the Peanut Allergy Epidemic
Hepatitis A – Creating a Market for Another Superfluous Vaccine
Andrew Wakefield: Lesson in Ethics
The Psychology of Vaccine Injury Awareness
Vaccine Articles: AB2109 and SB277
The AIDS Mythology: Black Plague or Golden Goose?
They Shoot Horses But Vaccinate Dogs
Avian Flu: The Pandemic That Will Never Be
Swine Flu: Global Pandemic or Just Makin' Bacon?
Swine Flu Vaccine: Licensed and Untested
Ebola: Boutique Epidemic for 2014
Smallpox: Bringing a Dead Disease Back to Life
Tricky New California Vaccine Law
Bexsero: Searching for a Villain in 2014
Chiropractic Consent Forms (CA)