1. EVENTS
FOCUS OKC 28 July 28
Chiropractic: Art and Science – Portland ME – June 2017
FOCUS OKC – Oklahoma 25 July
MEDITERRANEAN CHIRO CRUISE 17 Sept
WISE TRADITIONS – Minneapolis 10 Nov
2. FILLER WORDS IN EVERYDAY SPEECH
**************************************
FOCUS OKC 19 JULY
Today we know that Chiropractic is so much more than 'pain management.' If you're still using that term to market your practice, you're underselling your service, communicating less than half the value of the adjustment to your patients.
Need a re-charge? This seminar will do it! Look at the calibre of these speakers:
Dr Billy D
Dr Tim Young
Dr Hugo Gibson
Dr John Minardi
Dr Tim O'Shea
Dr Alan Lovejoy

and more.
This is the lifeblood of the profession here. Need some more ideas about communication, inspiration, motivation? Come and catch fire!
Just show up in OKC July 28. Bring your staff and patients.
This is a move on the part of your destiny.
*******************

Chiropractic: Art and Science – Portland ME – June 2017 – Tim O'Shea DC
This will be a 6 hour seminar which will excerpt the best highlights from the full day seminars on chiropractic neurology, technique. Still talking about chiropractic as Pain Management? What about dismantling the pathologic neural pathways between the mechanoreceptrors and the mesencephalon?
Your patients may not have to know those words, but should know the idea. To know more, you must learn more. These are the sources we will explore.
We will also touch on the detoxification program for the vaccine injured, described in Dr. O'Shea's book Vaccination Is Not Immunization.
Fee: $99 — to register: doc77777@gmail.com or 915 307 1055
*********************************************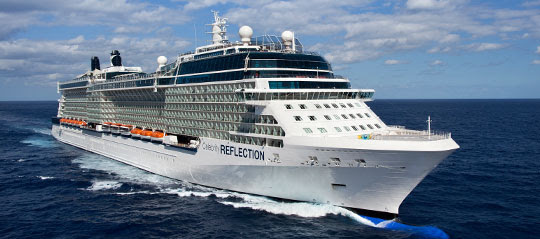 7. MEDITERRANEAN CHIRO CRUISE – SEPTEMBER 2017
Almost sold out! Don't miss this milestone lifetime experience.
After the success of last year's Alaska Cruise, cruise king Dr John Bergman set his sights on the Mediterranean. He imagined that DCs might want to write off CE credits on a cruise ship out of Barcelona that is going to stop in
Marseilles
Ibiza
Cannes
Nice
Firenze
Rome
And while you're cruising to these exotic destinations, you'll be listening to some of the most advanced, useful ideas in the profession, with compelling multimedia presentations.
Bergman learned a while ago that Celebrity Cruises lines was not just another floating Denny's. So if you're used to Royal Carribbean or Carnivale or their ilk, this 8-day float is up a level or two, in all areas.
More info, contact the agent: DAWN GARZA – callgarza@msn.com
******************************************************
2. THE DE-EVOLUTION OF THE ENGLISH LANGUAGE – PHRASES TO OMIT FROM CONVERSATION
With the well-choreographed deterioration of speech and thought in the US, locked in place by institutions like Common Core, wiki/google, the California school system, and everyday media, we search for a way to forestall that seemingly relentless downward slide.
How about a list of words to stop saying, words and phrases to simply expunge from our store of stock cliches…
Part of the One World trend is to get everyone to think alike – same thoughts, same values, same neutered passions. The most valuable tool to get uniformity of thought is language. If everyone talks alike, we will be more apt to think alike. So we must reduce vocabulary and make all our movies, media people, teachers, etc confine themselves to the same diminishing stock of words and phrases. Objective: lowest common denominator humans.
This was the premise for Frank Zappa's 90s hit record Valley Girls. He asked, if young people talk like simians, what will change as they grow older? Answer: generally nothing. All grown up now, and they still talk like that. Most will be qualified for only a very few jobs – lawn care, domestics, fast food clerks, TV anchors, school teachers, Capitol Hill legislators, talk show hosts, etc.
This is the same problem with swearing and foul language, isn't it? The unimaginative fall into the slothful habit of using their favorite few swear words as adjectives in almost every sentence. It's not that listeners are shocked by such one-dimensional speech. No, it's that they're bored. They stop hearing this inarticulate individual in about 2 minutes, because he is announcing to the world
1. he has nothing to say

2. that won't stop him from talking
Know anyone like this?
Once we focus on ending the lazy habit of using only 40 or so phrases for all occasions, and decide not to limit our speech to this simpleton lexicon, we are then forced to look for more expressive substitutes.
Here's a list of common phrases Americans have come to rely on instead of communicating. Linguists call it meta communication – a substitute for communication These words and phrases have no particular meaning and add nothing to the other person's comprehension.
Want to be understood, or to advance professionally or socially? Learn to omit these mindless fillers from your speech:
Like
Amazing
Awesome
Incredible
Epic
Great
Chillaxed
Frickin'
It's all good

It is what it is
Know what I'm sayin'? [How could we? You haven't said anything yet.]
Totally
Literally
Actually
Seriously
and stuff

Kinda
Ya know
Wrap my head around it
And all like that
You OK?
How's your day goin?
Can I ask you a question? [Apparently so!]
Let me explain something to you ….
Know any others to add to the list?
How much of your daily interaction with your fellow carbon units today has employed these banal, philistine expressions? 30% 50%? Wonder why people don't listen any more?
*************************************